Changpeng 'CZ' Zhao, the CEO of the crypto exchange giant Binance, is in talks about stepping down, Forbes reported, citing a source familiar with the matter. 
The New York Times reported that Zhao agreed to plead guilty to money laundering violations, citing court papers. As part of the plea, he will pay a $50 million fine and will also step down, the paper reported, saying he's barred from future involvement in the company. 
The Wall Street Journal reported separately that Zhao plans to step down. The deal could preserve the company's ability to continue operating, the WSJ cited sources as saying. 
A departure could come as part of a $4 billion settlement the firm is negotiating with the U.S. Department of Justice, Forbes added. On Monday, Bloomberg reported that the DOJ was seeking billions to end its years-long investigation of the firm. 
Longtime executive Richard Teng, currently Binance's head of regional markets outside the U.S., is being considered to take the role, Forbes reported, citing sources.
Binance's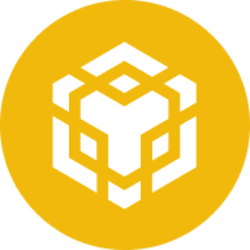 BNB +0.12% token fell on the news of Zhao's possible departure, declining 7.1% to $242.71 at 1:10 p.m ET, according to CoinGecko. It had risen yesterday after initial reports of a possible settlement.  
Press conference scheduled 
The Department of Justice will hold a press conference at 3:00 p.m. ET on Tuesday. Bloomberg News reported earlier in the day that the announcement involved a Binance settlement. 
Binance did not immediately to a request for comment from The Block. 
(Updates with WSJ report.)
© 2023 The Block. All Rights Reserved. This article is provided for informational purposes only. It is not offered or intended to be used as legal, tax, investment, financial, or other advice.