The world's bitcoin miners brought in an estimated $5 billion in revenue during 2019.
Of that figure, $4.89 billion was in the form of block rewards – that is, the 12.5 BTC generated every time a new transaction block is created. The rest – some $146 million – was made via transaction fees. 
That reward number is set to change later this year during the so-called halvening, when the per-block subsidy will drop from 12.5 BTC to 6.25 BTC. 
The $5 billion figure represents a decline from 2018's revenue level, when miners made an estimated $5.26 billion. By comparison, 2017's estimated revenue came in at $3.19 billion, as shown in the graph below.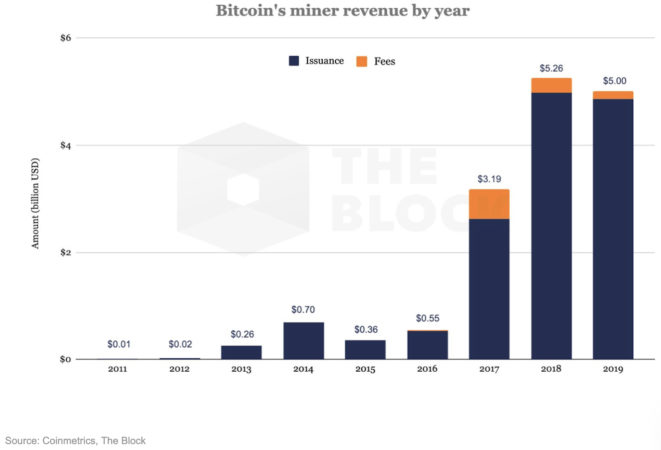 As noted in The Block's 2020 Research Outlook report, the revenue figure is estimated on the basis that miners sell their bitcoins immediately, which is not exactly accurate as some companies retain a portion of their mined BTC to sell at a later date.