A user accidentally paid nearly 20 bitcoin ($500,000) in a fee to move just 0.008 bitcoin ($200), setting a record for the most expensive transaction fee paid in U.S. dollars for a single Bitcoin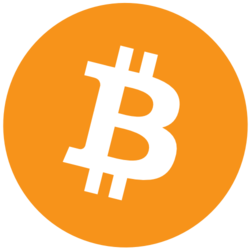 BTC +2.21% transaction.
The wallet that made the payment is a Bitcoin power user, having sent and received more than 120,000 transactions, according to Casa CTO Jameson Lopp. 
"The transaction that paid nearly 20 BTC ($500,000) fee a few hours ago looks like an exchange or payment processor with buggy software," Lopp said on X.
The transaction was made on September 10 at 5.10 PM UTC. It made four payments that added up to around $200, while sending $1,700 of bitcoin to a change address. The transaction fee was 19.89 bitcoin. 
The wallet appeared in June and it's still making transactions, according to on-chain data.
Three days to recover the bitcoin
The transaction fee went to Bitcoin mining pool F2Pool, which mined the block containing the transaction. Chun Wang, co-founder and administrator of F2Pool, said the 20 bitcoin will be put on hold for three days in case the originator wants to claim it. If unclaimed during that period, it will be paid to its pool of bitcoin miners.
Over its history, Bitcoin has seen a number of high-value transaction fees. For instance, according to Blockchair, someone paid $134,000 as a fee during a transaction in 2016. In total, there have been 24 Bitcoin transaction fees exceeding $20,000 — and 233 transactions that have included fees above $10,000.
Bitcoin users can pay any amount they wish for transaction fees. If the transaction fee is too low, miners may not accept it and if it's very high, it will likely be processed immediately. Average transaction fees are typically around $1 or $2 but have risen as high as $60 during periods of high activity.
© 2023 The Block. All Rights Reserved. This article is provided for informational purposes only. It is not offered or intended to be used as legal, tax, investment, financial, or other advice.