VanEck intends to donate 10% of its Ethereum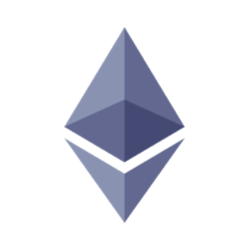 ETH -0.18% Strategy exchange-traded fund to The Protocol Guild, a collective of 152 Ethereum core protocol contributors, for a minimum of 10 years.
"If TradFi stands to gain from the efforts of Ethereum's core contributors, it makes sense that we also give back to their work," the New York City-based asset manager wrote on X (formerly Twitter). "We urge other asset managers/ETF issuers to consider also giving back in the same way."
VanEck also thanked the Ethereum contributors "for nearly a decade of relentless building & ongoing stewardship of this common infrastructure."
Support for the move
The move has been received well by the broader Ethereum community.
"This is kinda insane, never would've expected to see it in a million years," Delegate founder 0xfoobar wrote on X. "Ethereum alignment is an incredibly value-accretive narrative, rare to see such large institutions understand this."
"Very cool to see a TradFi company directly fund Ethereum core development out of its profits," Tim Beiko, who runs Ethereum core protocol meetings, also wrote. "Hope they can set an example for the many businesses in the space that are built on top of open protocol!"
VanEck is currently in preparations to launch its Ethereum Strategy ETF (EFUT), which focuses on ether futures contracts. It is slated to be listed on CBOE and actively managed by VanEck head of active trading Greg Krenzer. "The Fund is not yet available for trading and there is no assurance that the Fund will commence trading," the asset manager noted.
© 2023 The Block. All Rights Reserved. This article is provided for informational purposes only. It is not offered or intended to be used as legal, tax, investment, financial, or other advice.