Salvadoran renewable energy and mining firm Volcano Energy and Bitcoin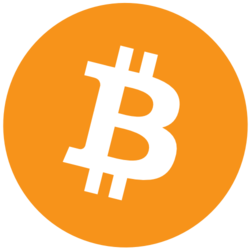 BTC -0.09% mining software provider Luxor Technology have launched "Lava Pool." This is the first crypto mining pool based in El Salvador that aims to tap into the country's rich geothermal energy to mine bitcoin.
Volcano Energy will mine bitcoin exclusively via the pool and contribute 23% of its net income to the El Salvador government as part of a public-private partnership initiative, according to a statement.
Volcano Energy is co-led by Josue Lopez, a 23-year-old Bitcoin advocate from El Salvador who serves as the CEO, and Max Keiser, who serves as chairman and is an advisor to El Salvador President Nayib Bukele. 
El Salvador hit the headlines in 2021, becoming the first country to give bitcoin legal tender status. It first started mining bitcoin using geothermal energy from its volcanoes the same year and also announced plans to issue "bitcoin bonds" in 2022.
"Lava Pool is another example of El Salvador's first mover advantage as a nation-state in the Bitcoin ecosystem," Volcano Energy CSO Gerson Martinez said. "Our vision is to create a vertically integrated energy and Bitcoin mining company whose value is accretive to investors and to all Salvadoran citizens."
Luxor has previously developed its own Bitcoin mining pool. It says that its existing Hashrate Forward Marketplace will provide Volcano Energy with advanced hedging strategies, helping to mitigate against bitcoin price volatility and manage risk.
"The ethos of Bitcoin mining revolves around geographical decentralization, and the development of mining pool infrastructure in El Salvador will contribute to this goal," Luxor COO Ethan Vera added. "We're excited to partner with Volcano Energy to launch Lava Pool and to support their mission in El Salvador and Latin America more broadly."
Harnessing El Salvador's abundant renewable energy
The "Lava Pool" initiative is part of El Salvador's efforts to integrate Bitcoin into its energy infrastructure, providing a buyer of "first and last resort" to leverage its abundant renewable energy resources. Mining can help provide much-needed revenue for new energy projects, particularly in untapped remote areas of the country, with the flexibility to power down during peak demand.
The El Salvador government plans to reinvest mining profits from the partnership back into its energy infrastructure to help boost economic growth, according to the statement.
Volcano Energy secured $1 billion in investment commitments in June, led by Tether Energy, with $250 million already deployed, to develop renewable energy and Bitcoin mining operations in the country.
© 2023 The Block. All Rights Reserved. This article is provided for informational purposes only. It is not offered or intended to be used as legal, tax, investment, financial, or other advice.