Bitcoin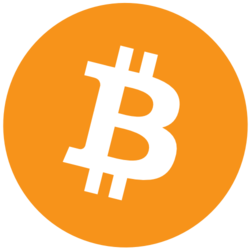 BTC + 's price rose above $28,000 for the first time in a week in a volatile Monday that was marked by an inaccurate post about a spot bitcoin ETF approval.
Early in the U.S. trading day, a false report inaccurately asserted that BlackRock's proposed spot bitcoin ETF had gained approval, causing a surge in trading activity and volatility. The report caused a 5% spike in the price of bitcoin, which briefly approached the $30,000 mark.
The activity was sparked by a Cointelegraph post on X that stated, "SEC approves iShares bitcoin spot ETF." The tweet remained live for 30 minutes, before it was updated to add the word "reportedly." It was later removed, and Cointelegraph apologized for what it said was "a tweet that led to the dissemination of inaccurate information."
According to an X post by Lookonchain, some crypto traders suffered losses by buying bitcoin based on the tweet. It noted that a large bitcoin holder spent $600,000 to buy 20.5 wrapped bitcoin and later sold it for just $563,000 after the news was debunked.
Large liquidations were observed as volatility returned to the market, meanwhile, and in the past 24 hours, 40,723 traders were liquidated for a total of $182.4 million of cryptocurrency, according to CoinGlass data. Of these liquidations, the vast majority were short positions, coming in at $136.36 million. Bitcoin trades made up $100 million of those liquidations.
SEC backs off Grayscale ruling
While bitcoin retreated from $30,000 after the false report was debunked, it still maintained support above $28,000, with the positive price action coming after the U.S. Securities and Exchange Commission decided not to appeal a recent Grayscale court ruling that could force the regulator to review the asset manager's application for a spot bitcoin ETF.
According to XBTO Global CEO Philippe Bekhazi, the SEC's decision not to appeal this ruling is a key moment for the crypto industry.
"Given the pressure the SEC has faced from the courts and the U.S. House Financial Services Committee, it is a question of when, not if, this approval gets the green light," Bekhazi said in a note sent to The Block.
'New possibilities'
"When this approval happens, it will open up new possibilities for a number of sovereign, pension funds, IRAs and 401k as well as other institutions who, before this point, may not have had access to digital asset investment opportunities," he added.
The analyst maintains that it is quite possible an approval will come in the first quarter next year, once the SEC completes its full assessment.
"From there, it's likely we'll see a number of other applications get approved in 2024, which will be a positive step forward for the institutional adoption of crypto," he added.
The world's largest digital asset by market capitalization was changing hands for $28,054 at 1:00 p.m. ET, up 4.8% over the past 24 hours, according to CoinGecko.
© 2023 The Block. All Rights Reserved. This article is provided for informational purposes only. It is not offered or intended to be used as legal, tax, investment, financial, or other advice.