BlackRock said Monday that its application for a spot bitcoin ETF was still under review by the Securities and Exchange Commission as the price of the world's largest crypto currency surged after rumors on social media that the fund had been approved.
A BlackRock spokesperson confirmed with The Block that the iShares Bitcoin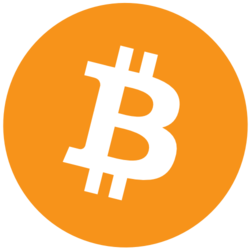 BTC + application is still under review by the regulator. The SEC has not yet approved of a spot bitcoin ETF in the U.S.
Sources close to the SEC also confirmed that the reports were not true. The regulator last month said it was instituting additional proceedings to determine whether proposed spot bitcoin ETFs from big names including BlackRock, Invesco, Valkyrie and Fidelity should be approved or disapproved, in an apparent additional delay to the ongoing review processes that could last at least another month. 
Bitcoin surged toward $30,000 immediately after posts on X suggested the fund had been approved early Monday morning in the U.S. It's since declined from that peak and is currently trading at $28,003, according to CoinGecko. 
Approval rumors followed SEC's decision to not appeal Grayscale case
The Monday rumors came days after the SEC said it did not plan to appeal an August court ruling that ordered it to reconsider a bid from Grayscale Investments to convert its flagship GBTC fund into a spot bitcoin ETF.
Though the industry is waiting on pins and needles for approval of the first spot bitcoin ETF, a number of things would still need to happen before one hits the market. The SEC's decision not to appeal the Grayscale case doesn't automatically mean that the regulator plans to approve one.
(Updates with additional details throughout.)
© 2023 The Block. All Rights Reserved. This article is provided for informational purposes only. It is not offered or intended to be used as legal, tax, investment, financial, or other advice.