The price of Sui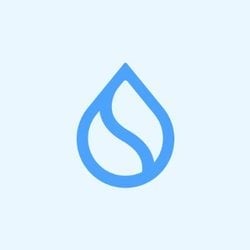 SUI +5.56% traded near an all-time low on Wednesday, declining 1.8% to $0.373 at 10:05 a.m. ET, according to CoinGecko. It's fallen 9.4% over the past week, with the declines occurring after South Korea's TechM news outlet reported on Tuesday that the country's Financial Supervisory Service is investigating manipulation claims surrounding the token.
In a Tuesday post on X, the Sui Foundation called the reported allegations "unfounded and materially false."
"The unfounded and materially false statements surrounding the supply of SUI tokens need to be addressed. There has never been any sale of SUI tokens by the Foundation after the initial Community Access Program (CAP) distributions. Period. The circulating supply schedule displayed on the Sui Foundation public website and available through the public API endpoints is accurate," the post stated.
Report of South Korean investigation 
TechM said the investigation came after a Democratic Party of Korea lawmaker alleged that the Sui Foundation paid itself interest by staking coins that should have remained uncirculated. Representative Min Byung-deok said that the foundation had then increased circulation by selling the coins it had received as interest on the market.
The Sui Foundation did not immediately respond to a request for comment from The Block.
© 2023 The Block. All Rights Reserved. This article is provided for informational purposes only. It is not offered or intended to be used as legal, tax, investment, financial, or other advice.