Should the United States Securities and Exchange Commission decline approval for spot bitcoin exchange-traded fund applications, it may face legal action from applicants, according to JPMorgan. "Any rejection could trigger lawsuits against SEC creating more legal troubles for the agency," JPMorgan analysts led by Nikolaos Panigirtzoglou wrote in a report on Wednesday.
Although any such rejection is unlikely, "it is possible," Panigirtzoglou told The Block. "We believe that a new legal battle on the issue of spot bitcoin ETF approval is not something that the SEC would be willing to face again," he said.
Last month, the SEC lost in a case brought against it by Grayscale Investments after a court ruling in favor of the crypto asset manager. The SEC did not appeal, and the ruling was formalized earlier this week — mandating the SEC to reconsider the application from Grayscale to convert its bitcoin trust into a spot bitcoin ETF.
JPMorgan expects multiple spot bitcoin ETF approvals to come "within months," it said last week. Today, it said that asset managers appear to be making progress with the SEC with technical preparations and amended filings to clarify issues over market manipulation, commingling customer funds, etc.
Recent bitcoin rally 'fueled by institutional demand'
Bitcoin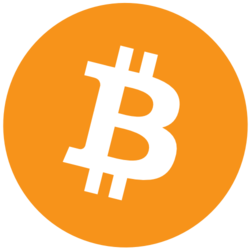 BTC -0.60% price is up nearly 20% over the last seven days on the back of growing optimism about the approval of a spot bitcoin ETF and other factors. Bitcoin's strong performance is "fueled by institutional demand" as opposed to the retail-driven performance witnessed in previous quarters, the JPMorgan analysts said.
"For example, our futures position proxy based on CME bitcoin futures, which tends to be used mostly by institutional investors, has spiked over the past week, rising not only to the highest level for this year but also to levels last seen in August 2022 before the FTX collapse," the analysts said. "In contrast, the equivalent futures position proxy for CME Ethereum futures remains subdued."
Furthermore, there has been a substantial inflow of bitcoin into larger wallets recently — underscoring the demand from institutional investors, according to the analysts.
© 2023 The Block. All Rights Reserved. This article is provided for informational purposes only. It is not offered or intended to be used as legal, tax, investment, financial, or other advice.