Views for Bitcoin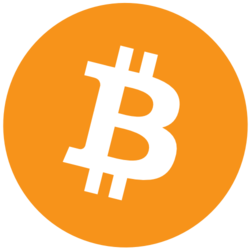 BTC -1.74% 's Wikipedia page saw a surge in interest last week, jumping to the highest level seen since mid-2022. 
Bitcoin's Wikipedia page hit 13,490 pageviews on Oct. 24, according to The Block's Data Dashboard. Last week's price rally and promising news about the potential for approval of a spot bitcoin ETF likely spurred the increased viewership, according to The Block Research's Rebecca Stevens.
"Bitcoin's recent rally and the potential for a spot ETF has people more interested in the asset," she said. "The newfound interest can be shown in more casual ways, like more people visiting Bitcoin's Wikipedia page."
Bitcoin price rally
Bitcoin's price rose above $35,000 on Oct. 23 for the first time since May 2022. The world's largest cryptocurrency by market capitalization has surged 13% over the past week and is up almost 29% over the past month. 
"The timing of spot bitcoin ETF approvals remains unclear but should happen within months and most likely before Jan. 10, 2024, the final deadline of Ark Invest and 21Shares applications," JPMorgan analysts led by Nikolaos Panigirtzoglou wrote last week. "This is the earliest among the various final deadlines faced by SEC across spot bitcoin ETF applications."
© 2023 The Block. All Rights Reserved. This article is provided for informational purposes only. It is not offered or intended to be used as legal, tax, investment, financial, or other advice.