The U.S. Attorney's Office filed a civil forfeiture action on Thursday to recover more than $54 million in previously seized cryptocurrency, traceable to the proceeds of an illegal darknet narcotics distribution scheme operating in New Jersey.
The seizure includes 30,000 ether, now worth around $53.5 million, purchased in Ethereum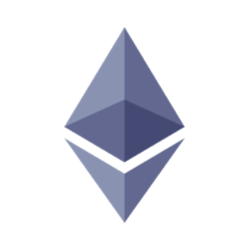 ETH -0.78% 's July 2014 initial coin offering (ICO), striking at the profits of convicted drug trafficker Christopher Castelluzzo, according to a statement.
"The civil action we are taking today seeks to recover millions of dollars of cryptocurrency, which the defendant allegedly obtained from drug sales," U.S. Attorney Philip R. Sellinger said. "Whether it's as simple as bags of cash or as sophisticated as cryptocurrency, we will take the steps necessary to seize financial gains defendants obtain from criminal activity."
"Many criminals use cryptocurrency on the darknet to operate away from the prying eyes of law enforcement," FBI Newark Special Agent in Charge James E. Dennehy added. "Our forfeiture action of $54 million should serve as a lesson to those who mistakenly believe we can't trace their illicit behavior or their ill-gotten proceeds. We will successfully hold all criminals responsible in the open, with real world consequences."
From darknet deals to bitcoin and Ethereum coin offering
Castelluzzo, who is currently serving a 20-year sentence for various drug distribution convictions, allegedly converted his bitcoin earnings from drug sales into 30,000 ether during Ethereum's initial coin offering in 2014. His holdings, which also include 30,000 ether classic ($505,000) received in 2016, were part of a broader strategy to diversify his illicit profits into various cryptocurrencies, the U.S. Attorney's Office said.
Despite an alleged plot to evade taxes and move his assets overseas while incarcerated, the U.S. authorities, tipped off by recorded prison calls, intervened, seizing Castelluzzo's cryptocurrency holdings before being laundered out of the country.
The operation resulted from a collaborative effort among various agencies, including the FBI's Virtual Assets Unit, Homeland Security Investigations and local law enforcement.
© 2023 The Block. All Rights Reserved. This article is provided for informational purposes only. It is not offered or intended to be used as legal, tax, investment, financial, or other advice.