The Arbitrum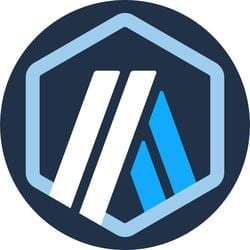 ARB + DAO is currently voting on a proposal that could inject 21.4 million ARB tokens ($24 million) into projects that were approved but fell short of the 50 million ARB total funding cut-off in last month's first round of grants for its Short-Term Incentive Program.
If the current temperature check is successful, it will move to a formal Arbitrum Improvement Proposal and an on-chain vote before implementation.
Dubbed a one-time "backfund," it outlines plans to increase the total STIP budget to 71.4 million ARB, funding a further 26 protocols in addition to the 29 initially successful projects.
By nearly doubling the projects receiving support, the proposal, prepared by the Arbitrum STIP Inclusion Working Group following a series of community calls and workshops, argues it represents a critical opportunity to "support diverse, emerging builders" and "avoid potentially irreversible harm of crushing small, high potential builders."
The majority of temperature check voters, some 90.3% are currently in favor of the proposal, with 8.3% against and 1.4% abstaining. Voting began on Tuesday and is set to conclude on Nov. 14.
Gains Network, Synapse and Wormhole could benefit
While the budget set aside for grants was 50 million ARB, the original working group suggested 75 million ARB, in line with the proposal's recommendations. If passed, the program is designed to maintain the timeline and process of STIP 1, approving funding of an additional 21.4M ARB through the end of Jan. 31, 2024.
Projects that could benefit from the proposal if enacted include decentralized trading platform Gains Network, cross-chain platform Synapse and DeFi bridge Wormhole — requesting 4.5 million ARB ($5 million), 2 million ARB ($2.2 million) and 1.8 million ARB ($2 million), respectively. Notably, DEX provider PancakeSwap rescinded its 2 million ARB ($2.2 million) request, citing the KYC requirements.
Arbitrum's initial $40 million grant
Arbitrum's first grant application round concluded last month, with 29 projects collectively receiving 49.6 million ARB tokens, worth $40 million at the time. Perpetual trading protocol GMX was the largest grant recipient, decentralized exchange Camelot garnered the most votes and liquid staking solution Lido Finance was among the biggest projects to miss out completely.
GMX confirmed its grant funds were successfully received yesterday. The platform subsequently launched its GMX V2 incentive program today, with yields currently offering between 60% and 75% on its Arbitrum, Solana, Uniswap, Litecoin, Dogecoin and XRP pools.
© 2023 The Block. All Rights Reserved. This article is provided for informational purposes only. It is not offered or intended to be used as legal, tax, investment, financial, or other advice.