Continued near-term sell-off risk was averted in the crypto market after U.S. President Joe Biden signed a stopgap spending bill to avoid a potential government shutdown yesterday, according to investment firm Matrixport's Head of Crypto Research and Strategy Markus Thielen.
If a shutdown had gone ahead, non-essential government work would have halted, including the Securities and Exchange Commission's progress on potential bitcoin spot ETF approvals, even by January 2024, resulting in more profit-taking and bitcoin potentially dropping 10%, Thielen argued.
A narrow window to approve all current bitcoin spot ETF applications at the same time ends today, Nov. 17. Once the window passes, all current filings can no longer be accepted simultaneously this year — as it's unlikely a filing would be accepted during its comment window — shifting emphasis to the next deadline on Jan. 10, K33 Research analysts said earlier this week.
With the bill approved, momentum for a potential bitcoin spot ETF approval is maintained, keeping alive Matrixport's year-end price target of $45,000, Thielen added. This was initially set in February when bitcoin was trading at $22,500.
With the latest inflation data on Nov. 14 revealing a fall in the U.S. CPI from 3.7% to 3.2%, lower than expected, Matrixport forecasts a further decline to 1.6% in 2024. Such a drop could lead to significant interest rate cuts by the U.S. Federal Reserve (150-200 basis points), fueling a continued rally in risk-on assets like tech stocks and cryptocurrencies, Thielen said.
Thielen also reiterated expectations that this "fifth bitcoin bull market" would last until December 2024, roughly six months after Bitcoin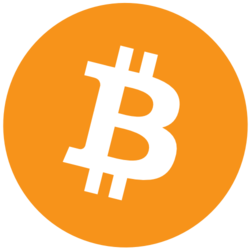 BTC -0.49% 's next expected halving event in April — when the block reward gets cut in half — with a price target of $125,000.
Ether, altcoins and bitcoin mining stocks could be set to outperform
Matrixport projects Ethereum's revenues to reach $171 million this month — the highest since May — hinting at a period of potential outperformance relative to bitcoin. The boost is a positive sign not just for ether but for the broader altcoin market, with fees and revenue on the rise across various chains and bitcoin's market dominance peaking, Thielen wrote.
U.S. trading hours continue to be the most important, especially following BlackRock's Ethereum Trust registration in Delaware last week, Nasdaq's subsequent 19b-4 filing for BlackRock's proposed iShares Ethereum Trust ETF and BlackRock's S-1 filing for an ether spot ETF with the SEC yesterday, Thielen added.
Bitcoin mining stocks, including Hive Blockchain, Marathon Digital and Iris Energy, could also be set for a period of outperformance against bitcoin, according to Matrixport.
© 2023 The Block. All Rights Reserved. This article is provided for informational purposes only. It is not offered or intended to be used as legal, tax, investment, financial, or other advice.