The U.S. Department of Justice is seeking more than $4 billion from Binance as part of a deal that would end an ongoing criminal investigation and allow the crypto exchange to continue operating, Bloomberg News reported, citing people familiar. 
The negotiations have included the possibility that CEO Changpeng 'CZ' Zhao would face criminal charges to resolve the probe into alleged money laundering, fraud and sanctions violations.
Binance and the Department of Justice did not immediately respond to requests for comment from The Block. Binance's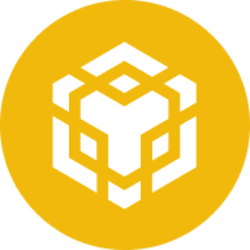 BNB +3.00% token surged on the news, rising 7.1% at 1:08 p.m. ET, according to CoinGecko. 
An announcement could come before the end of the month, although Bloomberg said the situation "remains fluid."
Binance vs. the US
Binance has a beleaguered history with U.S. regulation and enforcement, with the scrutiny increasing this year. 
The Justice Department earlier this year began investigating Binance over whether it allowed Russian users to evade sanctions following the Russian-Ukrianian war. On June 5, the Securities and Exchange Commission filed a lawsuit against the exchange and affiliated companies, stating that the firms allegedly lied to customers and misappropriated funds. 
Republican lawmakers increased pressure on the Department of Justice in October to investigate whether Binance is aiding terrorism financing amid the Israel-Hamas war, The Block previously reported. 
© 2023 The Block. All Rights Reserved. This article is provided for informational purposes only. It is not offered or intended to be used as legal, tax, investment, financial, or other advice.