Recent activity involving a Binance exchange wallet has resulted in 140,000 transactions with abnormally high gas fees on the Ethereum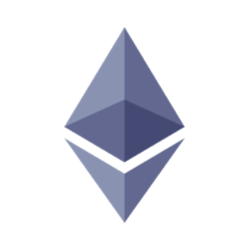 ETH + network.
Data indicates a distinct surge of over 140,000 token transfers to the 'Binance 14' wallet, as labeled by the Etherscan block explorer. Transactions received by this wallet consistently paid fees exceeding 300 gwei, even though the network's average remained close to 10 gwei. This expenditure, which was nearly 30 times higher than average, led to a significant yet temporary increase in gas fees on the network.
Gas fees represent the computational cost users incur to execute and validate their operations on Ethereum.
Overall the transactions resulted in more than 530 ETH ($840,000) in gas fees today, making it the biggest "gas guzzler"of the day, according to Etherscan.
Funds consolidation
Gnosis co-founder Martin Köppelmann suggested that Binance might be using a highly inefficient script to consolidate funds, leading it to overpay transaction costs significantly. 
Furthermore, on-chain analysts at Scopescan said the gas fees spike was related to consolidation activity from deposit addresses on Binance.
"Due to Binance consolidating funds from long-inactive deposit addresses, the Ethereum network is experiencing congestion, causing gas fees to surge to 300 gwei," Scopescan wrote on X.
Binance commented on the matter. "Binance carried out a routine consolidation of ETH to one of its wallets. Any impact to gas prices was unintentional but quickly resolved," a spokesperson said in a statement shared with The Block.
This article has been updated with a statement from Binance.
© 2023 The Block. All Rights Reserved. This article is provided for informational purposes only. It is not offered or intended to be used as legal, tax, investment, financial, or other advice.