Bitcoin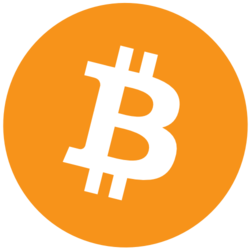 BTC +2.89% has found support above the $27,000 mark, as long-term holders buy into a sell-off from the short-term holder cohort, according to an analyst.
Most blue-chip cryptocurrencies saw a slight uptick over the past 24 hours, even as the market rally from the beginning of the week has now slowed. According to a CryptoQuant analyst, this resulted from short-term holders taking profits made earlier in the week when bitcoin reached a high of $28,500.
CryptoQuant Analyst Adam Mourad added that long-term bitcoin holders are buying into a recent short-term holder sell-off, creating a support level at $27,100.
"Supply held by long-term holders stands at 15.6 million bitcoins. In stark contrast, short-term holder supply has dipped to a level not seen since November 2015, with a value of 3.8 million bitcoin," Mourad told The Block.
According to Mourad, this increase carries significant implications.
"These bitcoins found new homes with long-term holders, individuals with a deeper belief in the enduring value of this digital asset," he added.
Exchange reserves falling
Mourad attributed the recent support above $27,000 as a consequence of the long-term holder cohort's tendency to "hodl" and accumulate. The analysis is supported by on-chain data from CryptoQuant, which shows exchange reserves falling this week, suggesting a sentiment to remove assets to cold wallets. The data reveals that almost 12,400 bitcoin have been removed from cryptocurrency exchanges since the beginning of this week.
The analyst suggested that the short-term holder profit and loss on-chain metric reveals that this cohort sold mostly at profit at the beginning of the week.
"Short-term holders have chosen to take advantage of bitcoin's upward momentum, particularly the surge to $28,500, seizing the opportunity to either secure profits or limit their losses," he added.
The world's largest digital asset by market capitalization is now changing hands for $27,898 at 12:35 p.m. ET, up 1.3% over the past 24 hours, according to CoinGecko.
© 2023 The Block. All Rights Reserved. This article is provided for informational purposes only. It is not offered or intended to be used as legal, tax, investment, financial, or other advice.