I originally planned to dive deeper into the
Dubai
crypto ecosystem, but upon my return, the market has experienced a remarkable and unexpected surge. As a result, our focus today will be on the comeback of the crypto market.
We will get back to Dubai on Thursday.
The driving force behind this rally is undoubtedly the ETF.
It all began when an intern from CoinTelegraph mistakenly tweeted from the company's official account that regulators had approved BlackRock's spot bitcoin fund. Even after the news was proven false, the bullish momentum continued. Then, yesterday, the news that the fund's ticker (I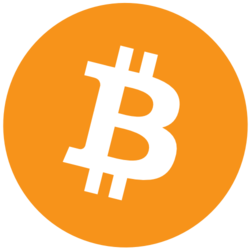 BTC -3.90% ) had been added to the Depository Trust & Clearing Corporation's (DTCC) website caused a sharp surge in bitcoin and the broader crypto market. And then, in classic crypto fashion, the market saw a minor dip after the ticker was removed. 
It's evident that a bitcoin ETF will have a transformative impact on the industry. To understand its potential, we need only look at the influence of the first gold-backed ETF and how an exchange-traded fund, more easily offered by financial advisors to their clients, can attract new capital.
Excessive significance?
However, I can't shake the feeling that the market is attaching excessive significance to these signals. Is the inclusion or removal of a ticker truly earth-shattering? Should traders be closely monitoring this? In my view, it doesn't appear so, but I'm not the expert, so I sought the opinion of one. Here's what our friend James Seyfrett from Bloomberg Intelligence had to say.
That's right. My view is: no matter what happens the SEC needs to order an approval letter. This move essentially reaffirms what we already understood: BlackRock believes their approval is imminent and they are preparing accordingly. The premature announcement looks like somebody jumped the gun on something. There is no immediate requirement for trading once a crypto asset is listed on the DTCC website. This development doesn't alter the fundamental landscape; it merely aligns with our existing knowledge. It seems that Crypto Twitter and the crypto community, in general, may be attributing more significance to this situation than is warranted. BlackRock appears confident that approval is on the horizon.
Most people think a bitcoin ETF will get approved, eventually, and that it's not a matter or if, but when. In the meantime, try to ignore the noise. 
This first appeared in Frank Chaparro's biweekly The Scoop Newsletter. Sign up now. 
© 2023 The Block. All Rights Reserved. This article is provided for informational purposes only. It is not offered or intended to be used as legal, tax, investment, financial, or other advice.