Bullish sentiment continues to build in the crypto market as bitcoin trades sideways and altcoin rotation picks up, according to the latest K33 Research report.
Bitcoin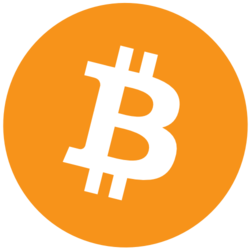 BTC -0.95% has remained in the $34,000 to $36,000 range over the last two weeks, seeing the largest cryptocurrency's market dominance fall from 53.1% to 51.5%. The declines can be attributed to non-ether altcoins outpacing the leading digital asset, K33 Research Senior Analyst Vetle Lunde and Vice President Anders Helseth said.
Such outperformance was highlighted by solana's 41% gain over the same period amid the Breakpoint conference in Amsterdam and highly-anticipated Firedancer upgrade — a new independent validator client for the blockchain that went live on testnet last week.
Other analysts recently suggested solana's impressive market movement was merely a price recovery, following a dramatic drop in value after FTX collapsed last year and was "primarily hype-driven."
CME traders add more bitcoin upside exposure as ether outlook continues to improve
At the same time, traders on the Chicago Mercantile Exchange continue to add more upside exposure to bitcoin, Lunde and Helseth said. Open interest on the CME continues to push toward new highs at 105,000 BTC ($3.7 billion). Growth from futures-based ETFs also experienced significant weekly inflows as ProShares' BITO saw its third strongest weekly bitcoin inflow since November 2021.
Front-month premiums for both bitcoin and ether climbed over the past week, sitting at 16% annualized. Farther-dated expiries are also experiencing bullish flows, with December expiries currently trading at a 1% premium to November, Lunde and Helseth added.
Additionally, bitcoin and ether CME premiums remained on par for the second week running, eliminating a prior discrepancy as institutional traders are no longer positioned for further ether weakness, the analysts noted.
The high demand for calls has increased the cost of bullish bitcoin exposure via the options market, K33 Research added. However, despite the trend, implied volatility remains below its three-year average.
Crypto natives shift from bearish to hesitant
Offshore perpetual swap funding rates remained neutral since bitcoin's rally to $35,000, a shift from the previously bearish sentiment. Stability in open interest also signaled a collective wariness of over-leverage among traders, Lunde and Helseth said, in a crypto trading landscape recently dominated by reaction to news, especially spot bitcoin ETFs.
© 2023 The Block. All Rights Reserved. This article is provided for informational purposes only. It is not offered or intended to be used as legal, tax, investment, financial, or other advice.