Bitcoin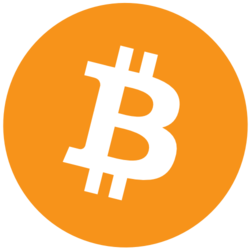 BTC + miners are exploring ways to diversify their business models as they anticipate digital asset volatility ahead of next year's halving, according to an analyst. 
Compass Mining analyst Anthony Power noted that multiple headwinds are causing some miners to explore the option of repurposing part of their operations to run data centers. The pivot is a strategic move aimed at tapping into the expanding market driven by the increasing demand for GPU processing power in artificial intelligence applications, such as ChatGPT.
"If you are a bitcoin miner and mining in a location were you get really cheap energy, these operators are now thinking, if the BTC price drops, I need revenue coming in that is not impacted by the bitcoin price," Power told The Block.
"Bitcoin mining operators, like Hut8, Hive Digital and Iris Energy are diversifying their revenue by purchasing GPUs or repurposing redundant GPUs that were used for mining ether when it was proof of work," he added, stating that bitcoin mining operations have all the fundamental infrastructure to run efficient data centers such as cooling systems, security and access to cheap energy. 
Hut8, Hive Digital and Iris Energy did not immediately respond to requests for comment from The Block. 
Bitcoin miners face multiple headwinds
Recent data shows the bitcoin mining hashrate at a new all-time high, forcing the network to up its difficulty level. According to Coinwarz data, the bitcoin difficulty has risen by 5.5% over the past week after shooting up 9.1% over the past 90 days.
Average electricity costs needed to mine a single bitcoin, meanwhile, is rising in certain regions, squeezing margins even more. Miners are also looking ahead to the bitcoin halving, estimated to occur in April next year, which will slash block rewards from 6.25 bitcoin per block, to 3.125 bitcoin per block.
These headwinds could be playing on investor confidence when appraising bitcoin mining stocks, and big mining operators such as Marathon Digital and Riot Platforms have seen their stock prices fall steeply since mid-July. Valkyrie Bitcoin Miners ETF, which provides exposure to the bitcoin mining industry, has declined 23% since the beginning of this month.
It's worth noting, however, that these losses come after several months of consistent gains during the first six months of the year.
Miners are relocating to source cheaper energy
According to Power, mining companies are also increasingly looking to hedge their hash rate or energy costs by securing fixed-price energy deals and using energy strategies to determine where and when it's profitable to mine.
"Some North American miners are relocating to sites in Iceland and Sweden, where there is an abundance of hydro and geothermal power," Power added.
The world's largest cryptocurrency by market capitalization traded mostly flat on Monday, falling around 1% in the past 24 hours to $26,333, at 3 p.m. ET, according to CoinGecko.
© 2023 The Block. All Rights Reserved. This article is provided for informational purposes only. It is not offered or intended to be used as legal, tax, investment, financial, or other advice.