With the escalation of global unrest and the growing macroeconomic uncertainty, analysts told The Block that the value of bitcoin is becoming more evident.
"Bitcoin is more user-friendly, stable, and global than some local currencies, especially in geopolitical conflicts and sanctions. In other words, the more unrest and uncertainty in the world, the more value bitcoin demonstrates, it's a sad truth,"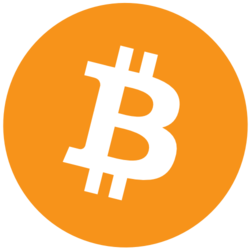 BTC + M Chief Economist Youwei Yang told The Block.
The economist emphasized that numerous countries lack a currency as robust as the US dollar and highlighted this as an opportunity being leveraged by the world's largest digital asset by market cap. "Some do not feel comfortable relying too heavily on the US dollar and its economic policies, that's where bitcoin shines," Yang added.
Bitcoin outperforming stocks
Sei Labs Co-Founder Jeff Feng, pointed to bitcoin's strong performance through September and in October of this year when stock market indices saw a pullback. "Bitcoin's resilience, especially when juxtaposed with the recent downturns in stock market indices, lends credence to the narrative that the digital asset serves as a potential hedge in tumultuous times, akin to gold," he added.
Although the bitcoin price has been trading sideways recently, in a tight range around the $27,000 mark, key indices like the Dow Jones and the Russell 2,000 indices have retreated sharply. This is strengthening the argument that bitcoin is demonstrating its value proposition as a hedge against market uncertainty.
However, Feng cautioned investors to temper this perspective and keep in mind the asset's inherent volatility. "Bitcoin's volatility often sees its prices oscillate wildly in short spans, a characteristic not usually associated with the more stable gold," he added.
Feng added that regulatory uncertainty in various jurisdictions could also impede bitcoin's universal adoption. An obstacle that a traditional hedge like gold does not have to face, he added.
The world's largest digital asset by market capitalization traded flat this week. Bitcoin was changing hands for $26,926 at 1:00 p.m. ET, according to CoinGecko.
© 2023 The Block. All Rights Reserved. This article is provided for informational purposes only. It is not offered or intended to be used as legal, tax, investment, financial, or other advice.