Bitcoin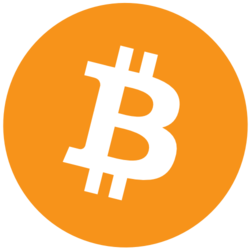 BTC -4.30% 's recent rally is primarily being propelled by macroeconomic factors, such as U.S. Treasury supply estimates and the anticipation that the Federal Reserve will conclude its monetary tightening campaign, rather than by expectations about the possible approval of a spot bitcoin ETF, QCP said in its latest Market Update report.

"This latest rally was less about spot ETF developments and more about macro forces," it wrote. "This is because a smaller than expected Treasury Q1 supply estimate yesterday and dovish FOMC sent bond yields tumbling and in turn risk assets soaring."
"Whether this marks the start of a new global equity and bond uptrend remains to be seen," the report added. QCP analysts were bullish on the digital asset, maintaining that only fresh regulatory pressure could take the bitcoin price back below $32,000.
Fed rate pause supports risk assets
CoinShares Research analyst Max Shannon sees most of bitcoin's recent move upward as being driven by weaker-than-expected U.S. payroll data "This data suggests weakening economic conditions, of which investors think bitcoin acts as a hedge against," he told The Block.
Shannon concurred with some of the analysis from the QCP report and stated that the Fed's recent rate pause and less hawkish tone are suggestive of a rate peak, and possible end of the tightening cycle.
"This provides support for riskier assets, also, yields have dropped across the board," he told The Block.
Spot bitcoin ETF narrative still a market driver
However, according to Ryze Labs Managing Partner Matthew Graham, the current rally is still primarily driven by anticipation that a spot ETF approval could be on the horizon. He underscored that "several TradFi companies have supported this view."
The Ryze Labs managing partner told The Block that "October's false alarm caught the attention of many allocators who do not want to be left out of a rally as price improves." On Oct. 16, a false report that a spot bitcoin ETF had been approved ignited what has become a sustained multi-week rally for the world's largest digital asset by market capitalization.
YouHodler Chief of Markets Ruslan Lienkha told The Block that bitcoin investors are following a "buy the rumor, sell the fact" pattern. "Once spot ETFs are approved it will be the right moment to sell and fix a profit," he added.
Bullish sentiment for bitcoin increasing
Bullish sentiment for bitcoin is strengthening, according to Bitnomial Exchange President Michael Dunn. "This is reflected in the futures and options market where open interest has reached all-time highs. We're also seeing volatility well off the lows, indicating that the market could be positioning for more upside," Dunn told The Block.
The world's largest cryptocurrency by market capitalization rose 0.2% over the past 24 hours to $34,665 at 1:00 p.m. in New York, according to CoinGecko.
Apart from a spike on Thursday that almost reached the $36,000 mark, bitcoin has traded within a narrow range of between $34,000 and $35,000 for approximately a week now.
© 2023 The Block. All Rights Reserved. This article is provided for informational purposes only. It is not offered or intended to be used as legal, tax, investment, financial, or other advice.