Binance Japan is set to list 13 more tokens, bringing its total to 47 — the highest number in the country, as claimed by the exchange.
The 13 new tokens are Hedera Hashgraph (
HBAR +2.20% ), Near Protocol (
NEAR +2.14% ), Optimism (
OP -0.79% ), Immutable X (
IMX +23.36% ), Arbitrum (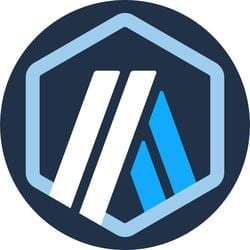 ARB -1.69% ), The Graph (
GRT -2.65% ), Render Token (
RNDR -1.84% ), Decentraland (
MANA +1.88% ),
EOS +8.26% (EOS),

GALA -1.36% (GALA), ApeCoin (
APE +2.80% ), Klaytn (
KLAY -3.34% ) and Lisk (
LSK -0.09% ), Binance Japan said Wednesday. These listings are scheduled for Nov. 27.
Binance Japan said that all 13 tokens are already listed on other registered exchanges in Japan and are classified as eligible tokens for a simplified assessment process by the self-regulatory body in Japan, the Japan Virtual and Crypto Assets Exchange Association.
"This is another big step towards our ambition to offer 100 tokens in Japan," said Takeshi Chino, general manager of Binance Japan, in a statement. "We will continue striving to enrich our service offerings in Japan by leveraging our global expertise and our leading blockchain ecosystem."
Binance Japan was launched in August following Binance's acquisition of the local licensed crypto exchange Sakura Exchange BitCoin in November 2022, subsequently renaming it. The move marked Binance's re-entry into Japan after the country's financial regulator had again warned it of operating without permission in 2021.
Notably, Binance's rivals Coinbase and Kraken have recently exited the Japanese market, citing market conditions.
© 2023 The Block. All Rights Reserved. This article is provided for informational purposes only. It is not offered or intended to be used as legal, tax, investment, financial, or other advice.